Travelling around the best places globally in the most luxurious thing in many people dreams. Transports should not be a problem since there are yachts on the Spanish coast to rent and get the best traveling experience.
travel on a yacht on the Spanish coast
will remain the best experience you have ever had and turn into the best story you will be telling.
There are different places you can visit in Spain and rent a yacht for easy and fast travel to your desired destination. These places are;
The Balearic Island
The Balearic Island stretches along the coast of Spain. This island offers the coolest feeling, and it is an attraction to many because of its existing beauty. It is also a charming environment, and I assure you that it is among the best places you should take a vacation. With the addition of renting a yacht, you will get the best experience.
Menorca
It is the smallest island popularly known for turquoise waters and glistering sand. It is the best place to be if you are looking for a place to get the experience of maximum relaxation. It has cultural spots and stone monuments.
Costa Brava
To enjoy the best beautiful views of the surrounding natural habitat ever in Costa Brava, you should start your charter in Port Vendres. From Port Vendres, you have to head to Port Roses. This is where you can stop over and cool your body temperatures by having a swim and relaxing on the sands of the beach. Other places to visit are Medes Island and Port Estartit.
Ibiza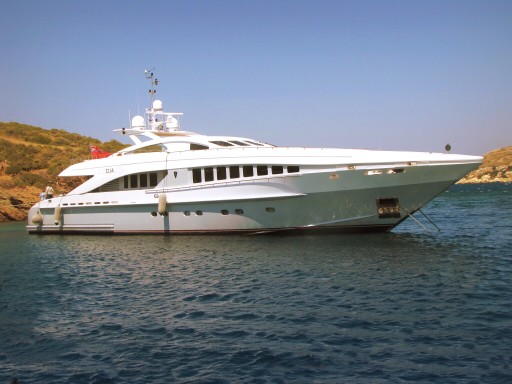 The existing island in Ibiza, referred to as The White Island, is popularly known for its culture, museums, and archeological history. It is also commonly known for its turquoise waters, rocky red cliffs, and a forest with pine trees. It is important to walk in the pine forests to experience the best and coolest climate.
Barcelona
Barcelona is where to end your charter. You can't just afford to end your visit without cruising to Barcelona. This is because this city has excellent places like Port Vell Marina, which is just a walking distance from Las Ramblas, Barcelona's main street. Barcelona is also a city with medieval architecture and has gothic.
However, you would be interested in also knowing about the places you can have vacations for your honeymoon. You have to choose a suitable place to help you forget your problems and have peace. The following are recommended places to visit for your honeymoon.
Cape Town
Cape Town in South Africa is a good place to visit, especially during the winter season. It is the best time because of the freezing atmosphere that you will enjoy. You can also decide to rent a car with your partner and take a drive along the coastal line.
Paris
Paris is the best place to visit when you are interested in learning about European culture. Take your partner to Paris for a honeymoon, for it is known to be the city of love and romance. The reason behind this is, in this city, you can romance with your partner even in the streets without fearing people and without caring what they will think about you.
Mauritius
It has crystal clear water surroundings and splendid nature. The best way to enjoy the views of the sea in Mauritius is by choosing accommodation in a hotel near the sea and with rooms where you can get to see the splendid beach. You can engage in activities like sunset cruises, deep-sea diving, hiking to the mountain's peak, and swimming with dolphins. Many people refer to Mauritius as a paradise on earth.